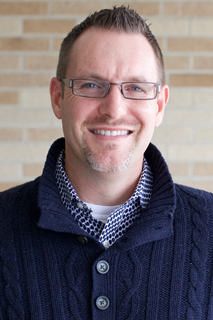 Dan McGhee
Featured speaker
(M.Div. Detroit Baptist Theological Seminary). Dan has served as Senior Pastor of Harvest Bible Church since its inception in 2003. He has served in a variety of ministry positions including camp staff, youth pastor, and young adult pastor. Dan and his wife, Julie, have three children: Kaylee, D.J., and Sydney.
Barbara Hannum
Program manager
Barbara has been married to Jack for 36 years and they have 2 adult children, a wonderful daughter in law, and a grandson. They came to Harvest Bible Church through listening to Grace and Truth radio in 2011 and are so blessed to be part of the Harvest family. Barbara enjoys walking year round, crocheting, studying the Scriptures, and is an avid reader.
Andrew Schaad
audio engineer
(M.A., Moody Theological Seminary). Andrew has been a member of Harvest Bible Church since 2012. He and his wife Susana are active in Harvest Missions, as well as young adult and youth ministries.
Nicholas Stone
audio engineer
Nicholas is also the Worship Intern at Harvest Bible Church. Nick has a B.A. in Marketing from Eastern Michigan University. He loves music and songwriting, reading long books, and taking nothing with him to camp in the deep forest.